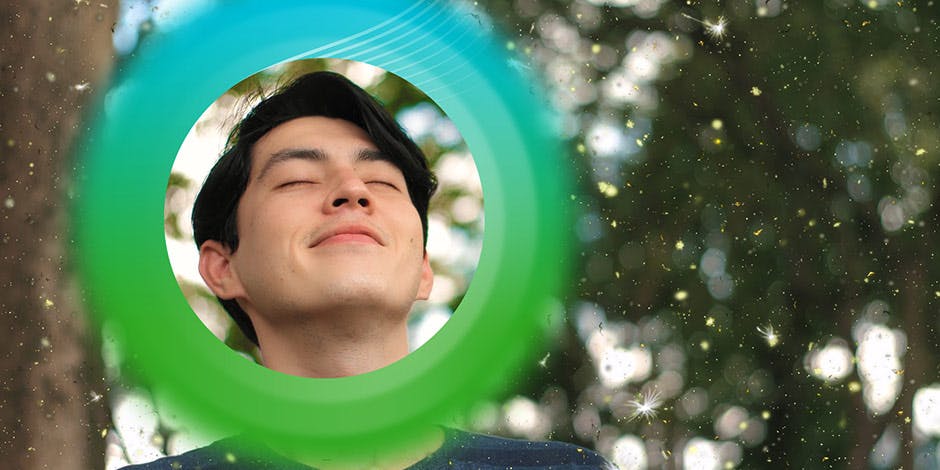 OTRIVIN BREATHE CLEAN DAILY NASAL CLEANSER

Worrying numbers
Allergy is among the fastest-growing chronic conditions in Australia. Almost 1 in 5 of the Australian population has an allergic disease, and this prevalence is increasing. 18% of Australians have allergic rhinitis with a significant impact on quality of life. Moreover, it is predicted that by 2050 the number of patients affected by allergic diseases in Australia will increase by 70% to 7.7 million.¹
Some suffer more than others
Allergic rhinitis affects up to 30% of adults, and up to 40% of children worldwide, while 30% of pregnant women experience significant nasal symptoms, especially allergic rhinitis.²
The numbers are overwhelming, BUT to counter them, we have to look to the very source - the nose. The nose acts as a natural filter for the air we breathe in and we can help it function properly, even when challenged.
A daily nasal rinse can help
Otrivin Breathe Clean is an easy to use,100% natural daily nasal rinse solution which cleanses, moisturises and soothes the nose.
Otrivin Breathe Clean is a moisturising daily nasal cleanser consisting of natural ingredients including Isotonic Seawater and Aloe Vera. With increasing air pollution levels and allergens like pollen and dust, Otrivin Breathe Clean helps wash them away from the nose. It gently cleanses the nasal cavity during a cold or in allergic conditions, washes away excess particles like dust and pollen, and soothes the nasal passage.