Otrivin Adult Nasal Spray

.
Provides fast relief from a blocked nose due to the common cold, allergic rhinitis and sinusitis.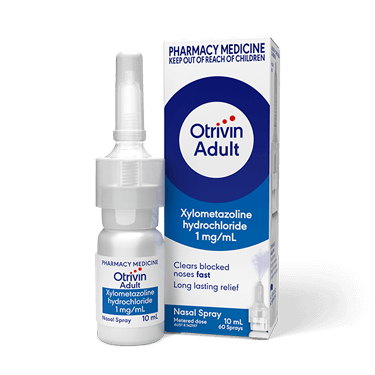 How does Otrivin Adult Nasal Spray work

?
Otrivin Adult Nasal Spray is a decongestant nasal spray. The nasal spray contains an active ingredient, xylometazoline, which starts to work within 5 minutes, and provides congestion relief against common cold, allergic rhinitis or sinusitis for up to 10 hours.


References:
Eccles, R. et al. 2008. The nasal decongestant effect of xylometazoline in the common cold. An J of Rhyno1 22, 491496, 2008.